A Qualitative Investigation Exploring Feelings of Incompetence Among Counselling Interns
Abstract
The aim of this study was to develop an understanding of how three Masters level counselling students completing their internship manage their feelings of incompetence (FOI). In this study, FOI refers to occasions when a counselling intern believes that "his or her ability, judgment, and/or effectiveness as a therapist is absent, reduced, or challenged internally" (Theriault & Gazzzola, 2008, p.20). The two theoretical approaches used in this study were the Imposter Phenomenon and the Self- Efficacy theory. Drawing on Thematic Analysis, inspired by Grounded Theory, the results of this study demonstrate that FOI can have negative emotional and physical effects, but if managed appropriately can also have benefits.
References
Bandura, A. (1986). The explanatory and predictive scope of self-efficacy theory. Journal of Social and Clinical Psychology, 4, 359-373.

Braun, V., & Clarke, V. (2006). Using thematic analysis in psychology. Qualitative Research in Psychology, 3, 77-101. doi:10.1191/1478088706qp063oa

Canadian Psychological Association. (2000). Canadian Code of Ethics for Psychologists. Retrieved from: http://www.cpa.ca/cpasite/UserFiles/Documents/Canadian%20Code%20of%20Ethics%20for%20Psycho.pdf

Ciance, P. R., Imes, S. A. (1978) The imposter phenomenon in high achieving women: Dynamics and therapeutic intervention. Psychotherapy: Theory, Research & Practice, 15, 241-247. doi: 10.1037/h0086006

Clance, P., & O'Toole, M. (1987). The Imposter Phenomenon. Women & Therapy, 6(3), 51-64. doi: 10.1300/J015V06N03_05

Creswell, J. (2013). Qualitative inquiry & research design: Choosing among five approaches (3rd ed.). Thousand Oaks, CA: Sage Publications.

Easton, C, Martin Jr., W. E., & Wilson, S. (2008). Emotional intelligence and implications for counselling self-efficacy: Phase II. Counsellor Educations & Supervision, 47, 218-232.
doi: 10.1037/0033-295X.84.2.191

Farber, B. A., & Heifetz, L. J. (1982). The process and dimensions of burnout in psychotherapists. Professional Psychology, 13(2), 293-301. doi: 10.1037/0735-7028.13.2.293

Glickauf-Hughes, C., & Mehlman, E. (1995). Narcissistic issues in therapists: Diagnostic and treatment considerations. Psychotherapy, 32, 213-221. doi: 10.1037/0033-3204.32.2.213

Larson, L. M., & Daniels, J. A. (1998). Review of the counselling self-efficacy literature. The Counselling Psychologist, 26, 179-218. doi: 10.1 177/001 1000098262001

Leary, M. R., Patton, K. M., Orlando, A. E., & Funk, W. W. (2000). The impostor phenomenon: Self-perceptions, reflected appraisals, and interpersonal strategies. Journal of Personality, 68, 725-756. doi: 10.1111/1467-6494.00114

Lent, R. W., Cinnamon, R. G., Bryan, N. A., Jezzi, M. M., Helena, M. M., & Lim, R. (2009). Perceived sources of change in trainees' self-efficacy beliefs. Psychotherapy Theory, Research, Practice, Training, 46, 317-327. doi: 10. 1037/aOO 17029

Nissen‐Lie, H. A., Rønnestad, M. H., Høglend, P. A., Havik, O. E., Solbakken, O. A., Stiles, T. C., & Monsen, J. T. (2015). Love yourself as a person, doubt yourself as a therapist? Clinical Psychology & Psychotherapy. doi: 10.1002/cpp.1977

Orlinsky, D. E., Rønnestad, M. H., Ambuhl, H., Willuttzki, U., Botermans, J. F., Cierpka, M., Davis, J., & Davis, M. (1999). Psychotherapists' assessments of their development at different career levels. Psychotherapy: Theory, Research, Practice, Training, 36, 203-215. doi:10.1037/h0087772

Pompeo, A. M., & Levitt, D. H. (2014). A path of counselor self‐awareness. Counseling and Values, 59(1), 80-94.

Thériault, A., & Gazzola, N. (2006). What are the sources of feelings of incompetence in experienced therapists? Counselling Psychology Quarterly, 19(4), 313-330. doi: 10.1080/9515070601090113

Thériault, A., & Gazzola, N. (2008). Feelings of incompetence among experienced clinicians: A substantive theory. European Journal for Qualitative Research in Psychotherapy, 3, 20-29.

Thériault, A., Gazzola, N., & Richardson, B. (2009). Feelings of incompetence in novice therapists: Consequences, coping, and correctives. Canadian Journal of Counselling, 43(2), 105–119.

Worthen, V., & McNeill, B. W. (1996). A phenomenological investigation of "good" supervision events. Journal of Counseling Psychology, 43(1), 25-34. doi: 10.1037/0022-0167.43.1.25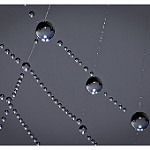 Downloads
License
Copyright remains with the author.
This is an Open Access proceedings journal protected and shared as a
Creative Commons (CC) Attribution-NonCommercial-NoDerivatives. For CC definitions, see:  https://creativecommons.org/
Copyright statement and license information are permanently attached to published content, ensuring that this data will not change in the case of the journal changing policies for new submissions.